Stats:
Host:Weebly
Admin: Salya
Email
Partner: close|Site (email me)
Stories: 042
Designs: 457
Artwork: 150
Prompts: 021
Button

Elites

Invite Only or Win a chance for a spot!
Affies
Always open but need your button for the Link's page.
Rotation
Ask in Cbox. Need a 88by31 button.
Welcome to my Dollz page. Here I will post any dolls that I made using dollmakers. I'll post the sites' button below the box were the dolls will appear in.

Please tell me in the cbox or comments below if you take any of my dolls.

If you would like me to make graphics aka buttons/icons using them, just let me know.

Total: 173

---
| | | | | |
| --- | --- | --- | --- | --- |
| | | | | Simple Doll makers: |
Tell me what you think of my Dollz!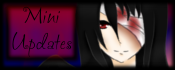 ---
Drawing: []
Writing: []
Designing:[]
Gaming: []
Let's Plays: []
SpeedPaint: []
Unknown: [x]
Offline: [X]
Working on Elyasia: []
30th B-day [00] days away

Shop Orders
Name:Working/waiting/done|order|paid/no paid
1.
2.
3.
4.
5.
6.
7.
8.
9.
10.
Only 10 orders at the time. Will update once a week/month